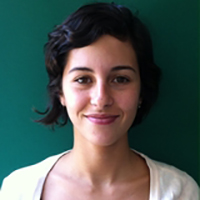 Luisa Santiago Lemgruber
Researcher - MA
Luisa is graduated in Geography at PUC-Rio and did her master's degree in Biodiversity Management at Rio de Janeiro Botanical Garden.
She has experience with environmental consulting, having already worked in three companies in the sector (Ecobrand Environmental Management, Omnes Sustainability Consulting and ICF International), collaborating in the implementation of various environmental projects and producing physical and socioeconomic environment reports.
Luisa is a researcher at the Centre for Conservation and Sustainability Science (CSRio) and  works as an research assistant at the International Institute for Sustainability, participating in projects development and implementation and collaborating in the development of Public Policies.
< Previous
Next >
Back to Team