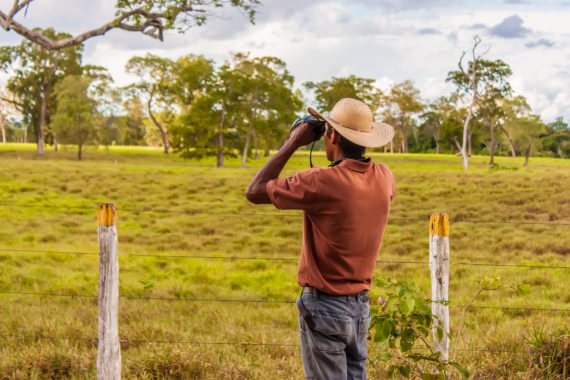 UKRI GCRF Trade, Development and the Environment Hub
Wednesday May 8th, 2019
The UKRI GCRF Trade, Development and the Environment HUB aims to provide data, analyzes, ideas and partnerships that accelerate the transition to a sustainable global trading system, reducing its impacts on biodiversity and population, and increasing social benefits from the use of wild species and agricultural production.
This Hub includes economists, trade modellers, political scientists, ecologists, development scientists, large companies, UN bodies and nongovernmental organisations who will work together across supply chains to influence trade related policy and practice. It will also produce research to help ensure that trade becomes a driver of positive change in the world, with biodiversity loss halted and people permanently lifted out of poverty.
It is one of twelve interdisciplinary research centers funded by UKRI GCRF, led by the UN World Environment Monitoring Center (WCMC).
Alongside 50 institutions from 15 different countries, CSRio is primarily responsible for the global modeling of trade scenarios, integrating (i) data related to trade in wild and domesticated species, (ii) social costs and benefits of such trade, and (iii) interactions between importing and exporting countries in order to generate important results for the development of policies that they consider as changes in trade can affect natural resources, livelihoods and the paths to development in countries belonging to the Development Assistance Committee.
CSRio coordinador Bernardo Strassburg is also the Global Co-Principal Investigator of the modeling component provided for the project.
< Previous
Next >
Back to Projects