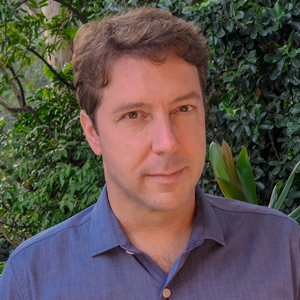 Bernardo Baeta Neves Strassburg
Collaborator
Bernardo B.N. Strassburg is the coordinator of the Centre for Conservation and Sustainability Science (CSRio), executive director of the International Institute for Sustainability (IIS) and assistant professor at the Pontifical Catholic University of Rio de Janeiro (PUC-Rio) and coordinator of the Professional Master in Sustainability Science, at the same University, in partnership with CSRio. Bernardo is an economist with a M.Sc. in environmental planning (focused on land-use change and ecosystem services in the Amazon), and  Ph.D. in Environmental Sciences, focused on issues related to reducing emissions from deforestation and forest degradation (REDD+).
He is dedicated to the transition to sustainability, with focus in the sustainable use of land and its resources, conciliating production needs, environmental services and social development, by developing  interdisciplinary research,  providing assistance to governments, NGO's  and private companies in the pursue of solutions to sustainability challenges and implementation of projects.
Bernardo has led a number of projects in the interface of REDD, biodiversity, improved land use, ecological restoration and financial incentives and published several scientific articles and reports on these topics. Has provided consultancy to the United Nations, the World Bank, Conservation International, World Wide Fund for Nature, the Brazilian and British governments, among others. Bernardo coordinates the Economics Working Group of the Pact for the Restoration of the Atlantic Rainforest.
< Previous
Next >
Back to Team