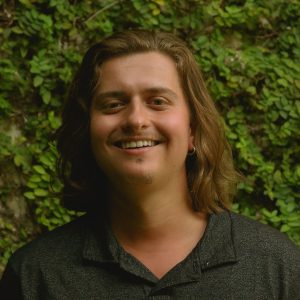 Breno Drummond Valle
Scientific Journalist
Graduated in Social Communication at the Escola Superior de Propaganda e Marketing do Rio de Janeiro (ESPM-Rio) and taking a Master's degree in Sustainability Science at the Pontifícia Universidade Católica do Rio de Janeiro (PUC-Rio), Breno has extension courses in the areas of Digital Marketing and Sustainability and has been working for 5 years with digital strategies. Attended different organizations that touch on sustainability and became a contributor to e-books on waste downloaded by thousands of people and shared by different business associations in Brazil.
He is currently a Scientific Journalist at the International Institute for Sustainability (IIS) and at the Centre for Conservation and Sustainability Science of Rio (CSRio), associated with PUC-Rio, supporting institutional and project communications on online and offline fronts. Furthermore, he participates in the Laboratory for Research and Extension in Environment and Society at the Federal University of Rio de Janeiro (LEMAS UFRJ) and in the Laboratory of Biogeography and Historical Ecology at the Pontifical Catholic University of Rio de Janeiro (LaBEH PUC-Rio).
Breno aims to contribute to building fairer and more sustainable people, organizations and communities.
< Previous
Next >
Back to Team