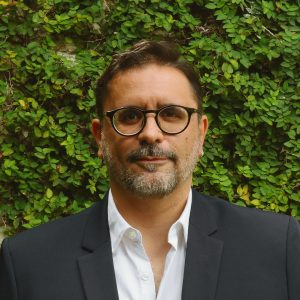 Rafael Loyola
Research Associate
Rafael holds a Ph.D. in Ecology from the State University of Campinas (Unicamp). He is a professor in the Department of Ecology at the Federal University of Goiás, CNPq level 1A research productivity fellow, member of the Brazilian Academy of Sciences, and executive coordinator of the Brazilian Platform for Biodiversity and Ecosystem Services.
Rafael has a solid background in ​​people and project management and extensive knowledge in fundraising and structuring research and development projects. He has more than ten years of international experience, having developed projects and published works with institutions in dozens of countries. Rafael was the science director at the Brazilian Foundation for Sustainable Development (FBDS), where he was co-responsible for strategic planning, institutional relations, fundraising, and team management.
He has authored more than 200 scientific publications, including 12 books, and acts as an expert on business and biodiversity for the Intergovernmental Science-Policy Platform on Biodiversity and Ecosystem Services (IPBES).
At CSRio, he is a Research Associate.
Next >
Back to Team